There lives a prince over seven lands and seas. He had hundred of suits and shoes. He was incredibly rich. But—his people are starving. They had to work for him and he paid only a cent per hour. When people were asking why his people were starving, he answered: "They are poor because they are idiots." In another far away country, there lived a prince who wore only monk robes. He tried to do everything so his people should not suffer. These are real stories what´s happening now.
In our country, we have often 100 of clothing in our wardrobe, but in here it is a sign of poverty. Clothes freely given to us, clothes bought expensively and clothes which no longer fit – clothes which we don't  want to throw away but we don't wear them at all anymore.
I will introduce you to the principles of fashion and also what is beautiful to wear and which can leave a questionable impression. Fashion in the ordinary sense is something that changes every six months, but the elegant clothing what you wear is always fashionable.
Optical look
Pear shape, upper management type, narrow hips, wide shoulders, and another thousand body types. For each type it is worth paying attention to your slim body parts. For example, a pear type with a slim middle and beautiful shoulders. If the tight hips also have a small waist, then trousers with an accentuated waist go well.
How is it type: Long back, large back, strong shoulders, narrow hips and beautiful  slightly shorter legs of the x-type, beautiful neck,  long body, beautiful wrists, with beautiful slim  legs; wide shoulders and strong long muscle arms,  too big, -small chest, etc. etc.  Do you like clothes showing your beautiful body? Shorts and clinging  blouses, bare shoulders, miniskirt? These garments can be worn at any age.
 Usually, it works so that the nicer body parts body, which seem great on the background of all the other things, we can emphasize and bring to the front, other parts we can sequence with colors or layered clothing. When we have a small chest and a thin body, then we may emphasize the small of dimensions if we do not consider this a disadvantage. Generally loved and admired this type "Small and skinny".
Am I fat?
For fat woman always make precept: To not wear that and not that. I wear what I like. Of course, but there is a little advice: Fleshy and lush forms would not reasonable emphasize, but would emphasize what is beautiful- a beautiful face, beautiful legs, beautiful hands, etc
Lush Belly: Shorter jacket, without treatment into the waist. The thin or small blouse or polero breaks the round body shape and creates an optic deception with a slower and smaller size. Processed into the waist or not – depends on the thickness of the abdomen? A large abdomen is often accompanied by thick thighs. Somehow, the plump love jeans, which bring out the camel toe, a thick butt and also a thick abdomen.
Jean trousers are a demanding material in anyway. Equally broad black and white stripes and the sailor style are questionable. The blouse ending on top of the bottom cheeks emphasizes the size of the abdomen and also the heavier backside, It highlights and enlarges the form. The two or three piece stripe is a good choice, but the larger pattern is questionable. Long stripe – wider impression. The belt and jacket on it is slimming.
Pear shaped.The spacious skirt creates an optical impression that the back may not be as wide and gives the impression of being smaller. A long wide dress makes everything bigger, but also depends on the dress pattern. A long skirt is a good choice for mummy legs. The thin stroke can be emphasized with a belt and a cross-section in the middle.
With a graphic pattern, a little patterned over the hips, that is what is OK on the plumpngi body. Including in addition long and short jackets, but not only – layer-by-layer clothes and cross-sections are also quite cute. A large pattern usually makes bigger.
Lordosis: There is no point in hiding the Lordosis, because a wide shirt always makes you bigger. Only we are aware of our lordosis. If you have a small waist, why not emphasize it. The curved forward belly is less visible with skirts than with trousers.
Huge
Highly-colored and vivid contrasting colors, loose-fitting clothes and white trousers.-huge. But you may also look at the other side: You are on vacation, taking life free and all is allowed. An opinion like big loose tunics hide the  big body – on the contrary, everything becomes much bigger. Self-confidence always gives + points and you're fabulous and unique.
Miranda (Miranda Katherine Hart Dyke) does everything consciously. The large collar, the lush ruffles of the blouse, the length of the blouse emphasize the size and length of the Miranda and it is very comical. Another image of Miranda Elegant. Like day and night.
It looks complicated. Sometimes it's worth looking at the mirror and it's worth listening to someone who looks "always good". In fact, of course, the "looking always good" want sometimes too run around in sneakers and a sweatshirt alongside shops, like the occasional Hollywood stars. We are not perfect and matter is what we like.
Stripe. We love the stripes. I hope that the stripe is not annoying for you.
Cross section on the abdomen, emphasizes belly fat. But there is also the question of how to formalize cross section. Unfortunately a jacket nr.1 has for a slender person.
Action girl.
The athletic figure is very popular. But in some contexts, everything gets too much. T-shirts, sloppy day shirts, raglan??!! It all depends on what you wear, but it's also not wise to look bigger just because you have muscle. One example to illustrate: A well-known female athlete to whom my friend pointed out that she is so fat. Since the athletes weigh in public size, I was able to check what my friend said. Athlete body weight 62 kilograms. A large optical impression is created by a woman's above-average muscle mass. Large muscles are not common in a woman and are seen as fat.
Feminine clothing, emphasizing the thin waist, optically shoulder-reducing tricks – V-neck, shoulder seam(join) before the shoulder and not on the shoulder, black color. A wide T-shirt makes the body vague.
Narrow longitudinal collar, body-worked clothing. The shape molded with clothes is great and also the clothes that reveal a gorgeous body. You are beautiful!
62 kg weight and more
Weighing 62 kg and +, a person is convinced that he is thick, wearing wide and clumsy clothes and all beautiful body shapes remain invisible. Hurrah, I am invisible because I wear this! If your body is not big, but the butt is too small, then you cannot hide your body with wide clothes. You can wear a jacket, blouses that emphasize the beautiful upper part. Emphasizing both parts of the body at the same time does not make sense (hip and upper body). Proportionally, the hip area should be wider than the middle of the body, and if they do not differ significantly, you may want to make a choice to emphasize. (This is not the case with very slim people, because they can wear what they want.)
"Fat" Bridget Jones with pink awful sweater. F."Bridget Jones diary"
Wight 62 kg and Fine figure. "Bridget Jones diary"
Impression
What are we supposed to be wear to look more majestic or  playful, bohemian? Non – wrinkle materials, high-quality and well sit on my body look shiny and expensive. Important are also tone-tone accessories. The other extreme side: If everything is so well- established, it will not be natural anymore or we feel uncomfortable yourself.
Lace and soft material clothes, billowing and aerial materials give sensuality and sexiness, along there a revealing shoulder and a flashing body between clothing. Soft and tender fabrics also bring out the cellulite. Stronger fabrics and corrective clothing are suitable for soft shaped bodies.
"Colonist" blouse or jacket with a pocket may look masculine, depends on the cut and the materials.
Miniskirt and curved, thin, small, bowlegs. In grunge style legs look like branches and fuse into the style.
Too small
The sats will make you bigger, not longer and also you may look like a child. (45 years old Ester Pajusoo on TV show.)
How do I look in those colors?
Black color framed face. Black color as a festive garment. Black as slimming, but black also opposed to age …If you have yellow and not very fresh skin and black-yellow oily skin, you can always wear a  light scarf or colored jewelry to smooth your face brighter.
Brown and red: Red does not fit to each one. Brown is a nice autumn color, but it's also called the color of an old lady. Am I so old that brown color points to my age?
Orange and ocher are well suited to the dusky abundant skin but may be a disaster for pale and gray skin. Green tones are mostly a shiny and nice and we look shiny and nice in them. A gray tone presumes perfect skin and that it is a magnificent color, otherwise it brings up all the blemishes ( it makes skin defects visible) and everything may turns grayish, also the yellow face becomes yellower. Bordeaux and violet make the skin appear a little bit more paler, yellower, defects less noticeable on the skin.
The blue and sea color make the skin problems look less visible and we look like mostly younger. Blue garment makes gray eyes blue. With yellow color we look like we are healthy and happy. It also depends on the color depth and darkness. Yellow, beige color and white clothes make yellowish face more fresh and pink. Pink tones always make your face paler and grayer.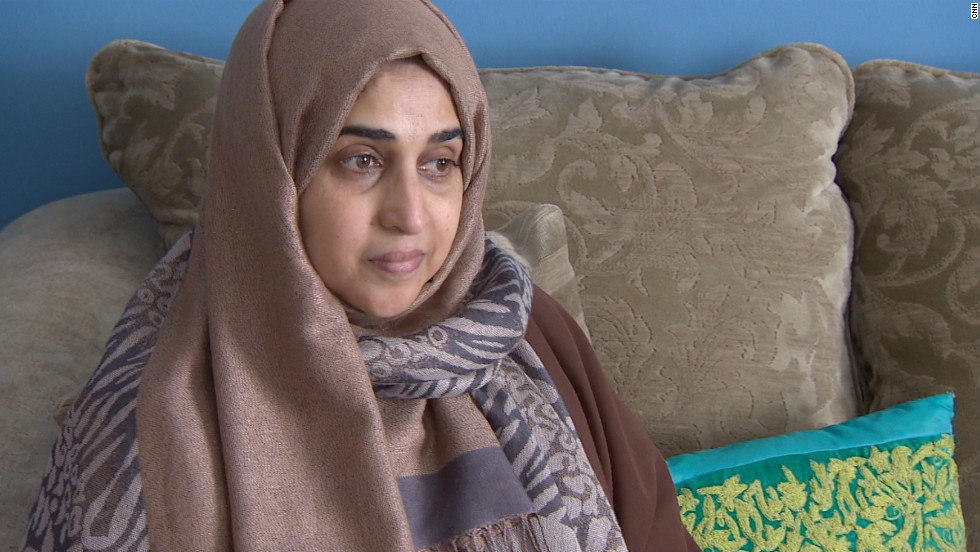 Shade of pink and Pink and old lady.
Menswear
The man is beautiful himself  and there is no needed nothing more or beautiful clothes
Men love well-known brand clothes. Then everything is OK.
Boulevard